Grischa's Ashtanga Retreats in Germany
All retreats are recognized educational trainings and can take place according to the current regulations. 
Our upcoming trainings don't seem to be online yet. Please contact us if you would like to get the most current information.
Bildungsprämie and Bildungsurlaub
Grischa's trainings are recognized as yoga teacher trainings by the government. You can get a 50% discount  with the "Bildungsprämie" program (with an annual income < 20.000€, freelancers and employees). Contact us if you would like to get more information.
In addition employees can apply for 5 additional paid vacation days for our intensives as they also conform with the "Bildungsurlaub" regulations.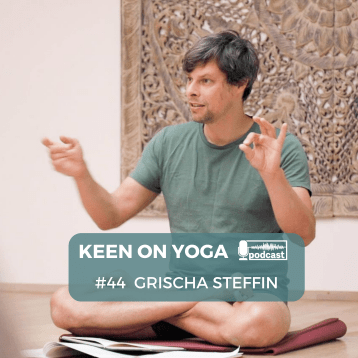 Grischa has been practicing Ashtanga since 2000. He has practiced with many senior teachers and participated in several teacher intensives with Richard Freeman since 2004.
Learn more about Grischa's path to Yoga in his interview with Adam in March 2021 on spotify.
About Grischa's Ashtanga Retreats
Grischa's Ashtanga intensives are inspired by Richard Freeman's teacher intensives in Boulder. 
They are very intense and complete the regular Ashtanga practice in many ways. In addition to the daily Mysore classes your practice will dramatically improve with refined pranayama practices and alignment workshops. You will also understand how Ashtanga Yoga becomes meaningful by a deep and practical understanding of the Yoga Sutra and other philosophical systems. As a teacher you will see how excellent teaching naturally evolves from personal experience and empathy rather than imitation.
Mysore Style – Workshops – Pranayama, Yoga Philosophy, Sanskrit and Mantra 
Only regional Yoga is Yoga
Grischa's retreats are all about Yoga and Yoga means taking responsibility for your actions. In the name of all beings on this planet: Please do not travel by air. The planet cannot handle the CO2 emissions any longer. Not for money, not for fun, not for Yoga.