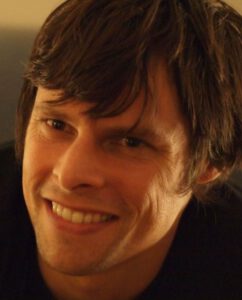 Grischa opened Aṣṭāṅga Yoga Berlin in 2004. He is a long-term student of
Richard Freeman and has been teaching traditional Ashtanga since 2001.
The master key of yoga it to stop confusing the techniques we learn with their meaning as yogic tools.
On the technical layer Grischa teaches a sophisticated understanding of
internal alignment (aka 'mūlabandha') which makes advanced āsana practice easy
and seemingly simple poses very advanced. Grischa teaches how correct practice
is free from injuries. But they must also be used to overcome our habituated
dependency on achievements – which can produce nothing but suffering.
Similarly, prāṇāyāma is not about the physical breath, touching the nose
and counting numbers and durations. It is not about achieving more lung
capacity or a longer breath. Only awareness of the effects in your nervous
system in the present moment will make an exercise transformational.
Sooner or later, even most advanced yogic practices turn out to be empty
if not backed up by yogic scriptures such as Yoga Sutra, Bhagavad Gita and the
Upanishads.
Grischa teaches how to get deeply grounded in these practical guides of
Yoga and how use them for turning exercises into the meaningful self-inquiry
that truly Yoga is.
More than anything else Yoga means taking responsibility. Yogis must
never violate the ethical code of the yamas, the first and most important layer
of Yoga practice according to the Yoga Sutra. Yoga demands that we continuously
examine ourselves and change what needs to be changed without delay.
Yoga is meant to create a better world, not a better way of life for ourselves
at the expense of others or future generations.
This is the great vow, mahāvratam.