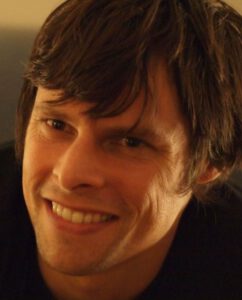 Grischa is the main teacher and founder of Aṣṭāṅga Yoga Berlin.
He is a long term student of Richard Freeman.
The goals of Yoga practice can only be verified against the yogic scriptures such as Yoga Sutra or the Bhagavad Gita, not by convenient popular opinions. Only quality of practice can pave the path to it's meaning. Asana practice can be part of a meaningful Yoga practice, if used wisely. It is not a meaningful goal in itself. It will fail without the map of the scriptures and guidance based on an honest understanding of tradition of Yoga. The mindless practice of "advanced" postures is worthless compared to an awakened practice of seemingly simple forms.
It's our duty to preserve the planet for all future beings. Yoga demands that we examine ourselves and change what needs to be changed. We are vegans so we can shamelessly destroy the planet with our ego trips to Mysore, Bali and Thailand in the name of Yoga? We only change what we like and not what is necessary? How dare we. Karma is unfailing. Let us change today!
Yoga can create a better world – if we stop abusing it's name for selfish goals.