Retreat für Ashtanga-Enthusiasten
Ashtanga Intensiv-Retreat 26. Juli – 1. August 2021
Wir beginnen jeden Tag mit einer intensiven angeleiteten Pranayama und Mysore Style Klasse. In den Alignment-Klassen nach dem Frühstück und am Nachmittag analysieren wir sämtliche Positionen und Übergänge der ersten Serie im Detail. Weiterhin sehen wir uns elegante Adjustments an, die auf einem Verständnis der Pose basiert statt auf Kraft. Von Tag zu Tag wird sich ein vollkommen neues Verständnis für die Bandhas herauskristallisieren, was Deine gesamte Praxis von Grund auf verbessern wird. Du wirst dadurch in der Lage sein, Probleme der Praxis selbständig zu beheben. Oft verschwinden selbst langjährige Schwierigkeiten innerhalb weniger Tage.
Nicht zuletzt erhältst Du die einen tiefen Einblick in die Grundprinzipen der Yogaphilosophie am Beispiel des Yoga Sutra. Darüber hinaus werden wir die korrekte Ausprache des Sanskrit lernen und anhand vieler wunderschöner Beispielmantras üben. Natürlich wird es trotz allem viele Gelegenheiten geben, die traumhafte Umgebung zu erkunden und ggf. zu einem der schönen Badeseen zu fahren.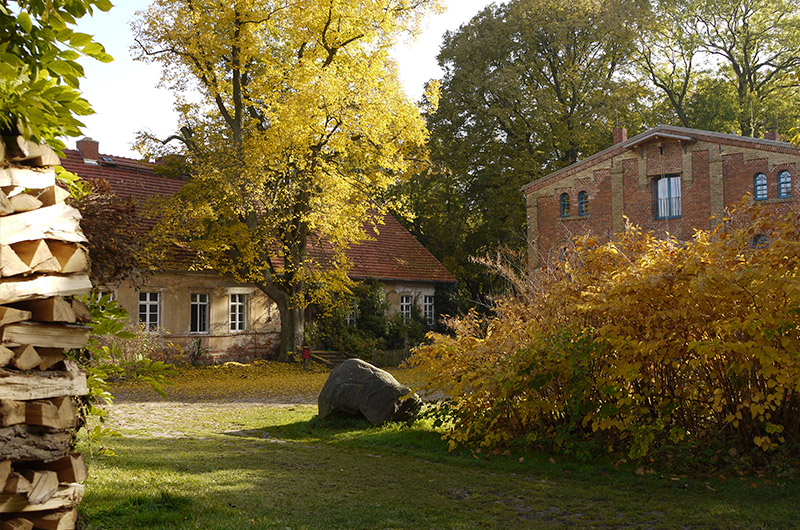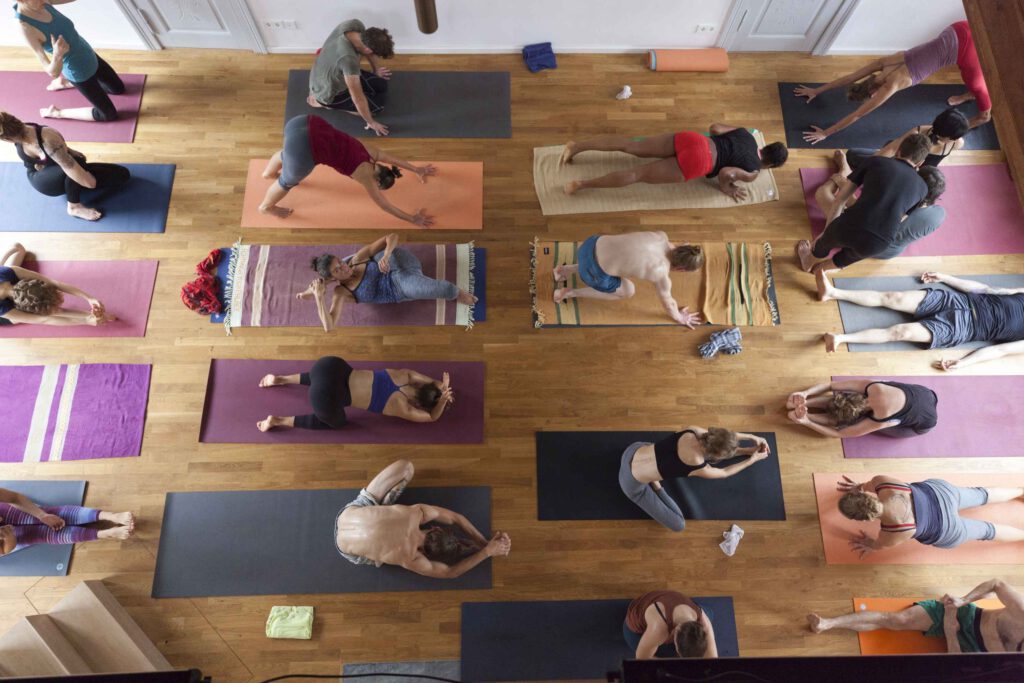 This seminar takes place at the beautiful seminar house "Breitenteicher Mühle" near Berlin. We have spent several weeks at this mill already and it is embedded in a mind-blowing setting surrounded by a little forest and lush fields inviting for walks. It's truly a little paradise – we have seen all sorts of animals and rare birds here.
All rooms at Breitenteicher Mühle are beautifully designed and built with excellent natural materials, lot's of wood and clay.
You can choose from different room types (single, double, triple). All rooms are fully equipped with linen, towels etc. Two rooms share one bathroom.
A special highlight is the Mongolian tent in the garden.
Please contact us if you run on a very low budget and would like to sleep in your own tent.
The seminar house offers three delicious mails per day. 100% organic, partly home grown – and simply amazing. All meals are made with love! The food is mostly vegan in addition with some dairy options. All cooks are really enthusiastic and really helpful with all sorts of special diet requests including raw food.
The food is truly a highlight at the Breitenteicher Mühle!!!
This retreat will be in
English
The price for all Yoga sessions is 600€.
Please select your preferred accommodation type in the next step.